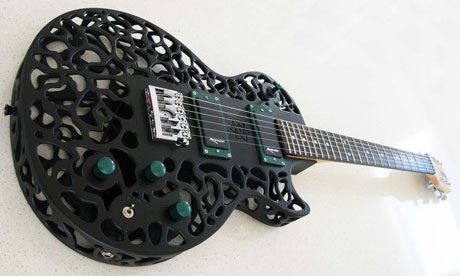 Guitarists of the Pete Townshend school wouldn't be impressed, but their managers would be.
The Who's pioneering instrument-smasher could find he's met his match with one of the bespoke nylon-bodied guitars made by Olaf Diegel, professor of mechatronics at Massey University in Auckland, New Zealand.
"You could throw one against the wall without worrying about it breaking," said Diegel, who will begin selling the guitars online at the end of June.
Their robustness might be music to a band manager's ears. But perhaps more notable is how Diegel makes the instruments, which are attracting interest from around the world.